As per the doctors, every time a new case was found in Kerala and it became very much difficult to handle this. So, in this case, they decided to make a patient movement map in order to identify who was vulnerable.
According to the survey, on March 10th Kerala's Pathanamthitta district was having around 60 patients under observation. But on the next day, this ration reached 892 patients under observation. So, it became difficult for the government to detect the cause of this that's why they created maps. This showed the patients who traveled and initiated contact tracing.
On March 8th five patients were tested positive because three of them came from Italy. On the next day only the officials created a map about this and asked the area people to stay alert. Moreover, they also said them to inform the desk officials if they were there to that place at the same time. The map was marked with each and every detail about those five positive patients of the Pathanamthitta district.
The routine map released by the government in Kerala showed all the primary and secondary contacts of the infected person. It also tells about the places were asymptomatic persons are in quarantine and tested the samples of symptomatic patients. The route map also told that the positive family visited banks, bakeries, jewelry stores, and even public transports. The time of their visit was also mentioned on the map. Furthermore, after the map got public around 103 calls were received by the TNM and in three days 1000 people came forward to tell that they were present at that place. After that, they all were put in quarantine. Seeing the good results of this route map idea, the health department released maps for cases also without releasing any personal details of the person.
IDENTIFICATION OF HIGH RISK, PRIMARY LOW RISK-
Kerala god success in this ides, that's why other states also started this for finding COVID patients. They also started releasing the maps whenever a new case was found in the place. Allowing this self-identification helped Kerala to place more people under quarantine. On 2nd April, there were around 265 cases with around 1, 65, 934 people under quarantine. On the same hand, Maharashtra was having 2916 cases and Tamil Nadu with 1242 COVID cases. However, the number of positive cases is higher but the people in quarantine are lesser.
When an Italian tourist tested positive in Kerala Thiruvananthapuram on March 13th it was found that they were living there for 15 days. After this, the officers were in such a difficult state to find the high risk of patients. They plotted all the information regarding this tourist on the map and after that, so many people came out to tell that they were there present in the same place. Incidentally, around 226 people kept under observation on March 13th and on 14th it went 308 and 1449 on March 15th.
Experts are regularly making maps and are finding the people who are having large risks of getting positive.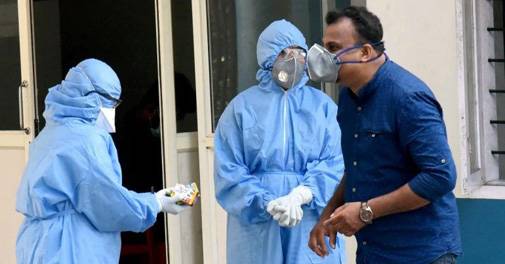 When are route maps needed? The route maps are not needed in every case. These are the maps that are needed when a person is having any kind of travel history. Or in the case, when the person is detected positive after 15-20 days. Therefore, this would be very much helpful in finding cases having higher as well as lower risks. Just the only thing needed by people is that they should cooperate.
If the route map is removed from the equation-
It is very much important to mention the full travel history of the people who have been tested positive. For example, person A visited a supermarket and stood in front of an infected person, then he or she is having more chances of getting infected. So, without making maps it would be difficult to find such persons but after plotting them we can detect easily. Moreover, people should also aware of the officials about if they were present their or not because this will help in knowing if community spread is there or not.
Furthermore, it is important for people also to stay alert and aware of the places they visited. Because if they came in contact with the infected person it will become easy for the officials to put them under quarantine. Hence, the route map is the only way to detect the patients having more chances of getting COVID.
Stay updated we'll give you regular information about the pandemic outbreak of Coronavirus. #STAY HOME #STAY SAFE.